Banjo-Kazooie Nuts and Bolts Mod Tool
Save editor for the Xbox 360 version of Banjo-Kazooie Nuts and Bolts.
Features
Edit many aspects of the save file.
A themed GUI with 24 different skins to choose from.
Release History
1.0 (January 9, 2009)
1.1 (January 10, 2009)
UI improvements
Fixed rar authenticity problem
2.0 (May 31, 2009)
3.0 (July 27, 2009)
Corrected some offsets
Other general improvements
Usage
Are you a Xenia user? Ignore the usage instructions below and use these instead.
Use FATXplorer to find your save file on your Xbox 360 storage device at this location:

Content Partition:\\Content\\[Your Profile]\\4D5307ED\\00000001\\0x0b0a5c5c

Make a backup copy of your save file, just in case.
Edit your save file using this app.
Rehash and resign your save file using your app of choice (FATXplorer nor this app can do this for you).
Enjoy!
Screenshots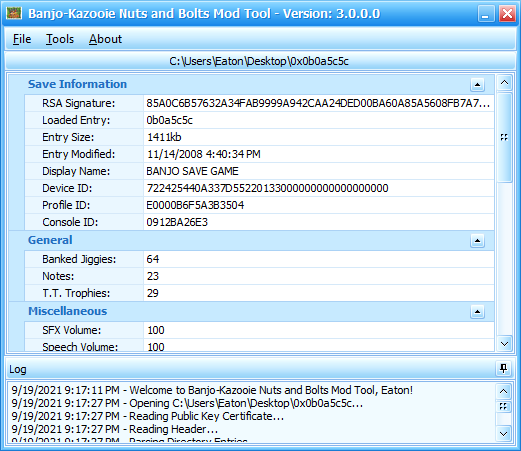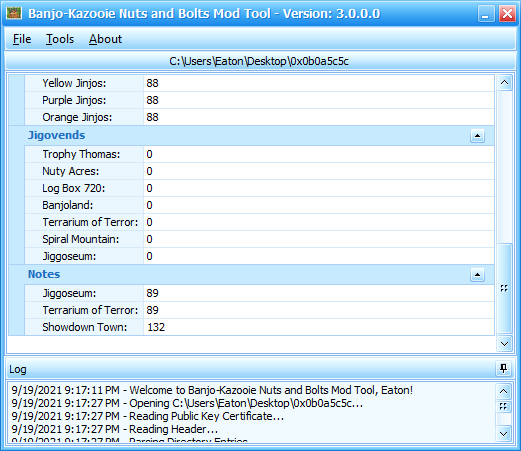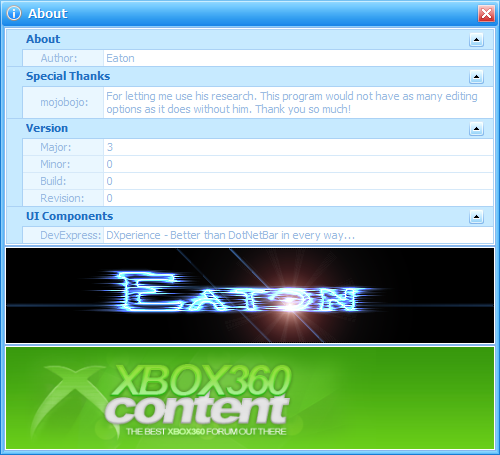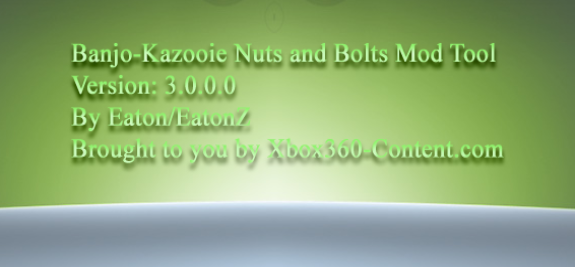 Unfortunately xbox360-content.com is no longer around.
😢
Thanks
Special thanks go out to mojobojo for providing various hex offsets for save file values.